Custom-Built Hot Rod Rear Axles and Off-Road Upgrades

We offer custom rear axle services. Custom rear axle work is something we have been helping people with for years. We work on 1-ton axles, rear ends, stock axles and more. It can be a simple ratio change the manufacturer never offered up to just about anything you can dream up! We also have rebuilt rear ends for sale. These include Ford rear ends, Chevy rear ends and Dodge rear ends.
Need A Narrowed Rear Axle For Your Hot Rod?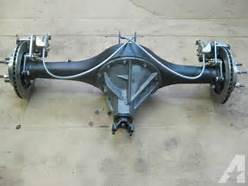 Houston Rebuilt Axles can build a custom axle for your hot rod in just about any style you are looking to use. We can cut down axles, change flanges for different brake types, disc brake conversion and more.
Ford 9" Carrier Assembly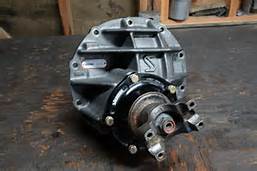 We can set up a Ford 9" carrier in just about any configuration possible. We use Eaton Truetrac posi units which are the best on the market. Just let us know what you need and we will give you a fast price quote by phone or email.
Looking For a Rock Crawler Axles?
We can convert a Jeep 20 type axle into a 1-piece axle type that is better than a Dana 44 and save you money. This can be used as an offroad axle. Once we update the axle, your ring gear and pinion shaft will be larger than a Dana 44 which gives you a stronger axle assembly that bolts right in place instead of having to deal with conversions for a different housing. Need Detroit Lockers? No problem. Alloy axles? We have them! Just let us know what you are thinking about doing and we will discuss options.
Advice and Information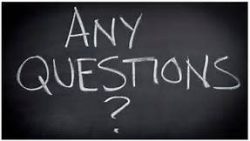 Never hesitate to ask! We are happy to try and help you in any way we can. Just pick up the phone and call us. We will guide you in making the best decision for your project saving you time and money. We also offer all sorts of axle services. Also, we can repair your axle shaft or axle shafts. Our builders have over 75 years of combined experience in the axle business.