Houston Rebuilt Axles provide rebuilt rear ends delivered direct to your door with nationwide delivery. Every rebuilt rear end comes with our axle warranty, rebuilt with OEM and higher quality products and ready to be installed in your vehicle. Fast, professional service to get you back on the road.
Contact Houston Rebuilt Axles to get a rear end rebuilt or get a rebuilt rear end shipped to you:
Call us on 1-832-280-8489 or use the form below to email us.
Rebuilt Rear Ends For Sale
What is a Rebuilt Rear End?
Rebuilt rear ends are used rear ends that have been rebuilt by replacing damaged or worn out parts, or by replacing all the consumable parts in the rear end resulting in a rear end that is 'like new'. The amount of components that need to be replaced depends on the type of rear end, its previous amount of use, (mileage and/or loading), and unfortunately, the skill of the person rebuilding it. Not all rebuilt rear ends are rebuilt to the same level which is why you should ensure you are getting a quality rebuilt rear end.
Where do Rebuilt Rear Ends Come From?
Rebuilt rear ends can be sourced from multiple sources. Most rear ends we rebuild, are from customers who supply their own worn out rear end for us to rebuild. Understandably, a person who has a vehicle that has a worn out rear end can ship their rear end to us to have it rebuilt and we will ship it back. The benefit of this is avoiding the purchase cost of another used rear end. If you already have one, it makes sense to simply have it rebuilt and reinstall it.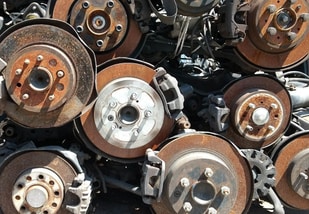 The other place rear ends come from is auto recyclers or salvage yards. This is a great source for rear ends but comes with some downsides. The first is that even used rear ends cost money. Although they are significantly cheaper than new, if you have a rear end that needs rebuilt, you are better off rebuilding the one you have. Exceptions to this are if your vehicle is a project and didn't come with a rear end or if it doesn't have the correct rear end for your application. Also, if you are looking to upgrade your rear end for performance, you may wish to source a more durable rear end that is compatible and can be installed in your application.
What are the Pros and Cons of Rebuilt Rear Ends
The pros of rebuilt rear ends are primarily related to cost. Rebuilding a used rear end is significantly cheaper than purchasing a new rear end. As many of the substantial components of a rear end are reusable, it reduces cost to simply purchase the components that need replaced and rebuild a rear end. Replacing consumable components means the rear end has a lifespan similar to when it is new.
The only cons of rebuilding a rear end are dependent on who rebuilds the rear end. Problems with rebuilt rear ends are mostly related to incorrect rebuilding by not replacing parts that need replaced or using low quality parts. The best way to avoid these problems are to puchase a rear end with a warranty like the one provided by Houston Rebuilt Axles.
Different types of Rebuilt Rear Ends
Rebuilt rear ends vary depending on the type of axle i.e. different types of models of vehicle, different types of workload (single versus dually) but also, different levels of rebuild or repair.
Different models of vehicle have different rear end designs, in particular, design of the differential. These require varied components to rebuild them so the model of rear end is a significant factor.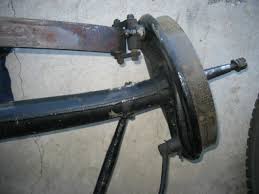 How worn out or damaged is the donor rear end? Obviously, a rear end that is damaged and not just worn out, can require more components and/or specialised repair. As an example, a bent spindle end is a repair that only a few  specialised rear end rebuilders can repair. Houston Rebuilt Axles can repair spindle ends and you can find out more about this in our bent axle and spindle end repair page.
How to Choose the Best Rebuilt Rear End
The most important thing to consider when purchasing a rebuilt rear end, or having on rebuilt, is rear end rebuilding experience. Choosing an experienced and specialized rebuilder means the rear end will be build to the highest quality. This can require specialist equipment but knowledge is essential. Knowing common failures and how to inspect a rear end while rebuilding, is essential to ensure you are not reusing a component that is not within spec. It is very important to not purchase a rebuilt rear end that does not come with a warranty because no warranty means the rebuilder has no faith in their own work.
How Much Does A Rebuilt Rear End Cost?
The cost of rebuilding a rear end varies depending on the type of rear end and the amount of components/repairs it requires. Additionally, if a scrap yard rear end is also needed as a donor, this will add extra cost. Contact us and get a free quote for a rebuilt rear end.
Rebuilt Rear Ends From Houston Rebuilt Axles
Houston Rebuilt Axles rebuild rear ends for anyone in the United States. As specialists in rebuilding rear ends, we have combined decades of experience providing the rebuilding service.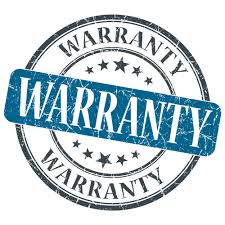 We only use OEM or higher quality components to give rebuilt rear ends a new lifespan. We use Timken bearings and seals which exceed factory bearing quality.
Every rebuild gets a complete disassembly and thorough inspection to make sure each component is within factory specs. Anything outside of specs will be repaired or replaced.
Our rebuilt rear ends come complete and ready to install in the vehicle. Each rebuilt rear end comes with a warranty giving you confidence in our workmanship and products.
See examples of some of the various rear ends we rebuild: